The Beauty Sailor
The Beauty Sailor is a premium skincare and lifestyle brand running successfully in the Indian and US market since 2020. The foundation of the brand was laid by Mr Avtar Singh and Mrs Raman Kaur, who are also the founding directors of Abbey Homes, successfully running in the market since 2012. Both the business tycoons share their vast knowledge from many industries and aim to make The Beauty Sailor one of the most prestigious and popular brands in India and other countries. 
Talking about the vision of the brand, it was founded to bridge the gap between premium quality products and affordability. The brand came into being when the founders realized that there is a huge dependency on foreign markets for premium quality skincare and haircare. The shipping cost and inconvenience is unparalleled if you want to source your beauty products from the US or UK. That is how The Beauty Sailor was born. Through this brand, their vision to provide premium quality products that fit in the Indian pocket, was realized. 
Currently, The Beauty Sailor has a flagship range of 12 premium skincare and bodycare products. The range includes their unique green tea skincare line, consisting of green tea night gel and green tea skin elixir; cleansers, creams, serums, lotions and their most demanded face masks.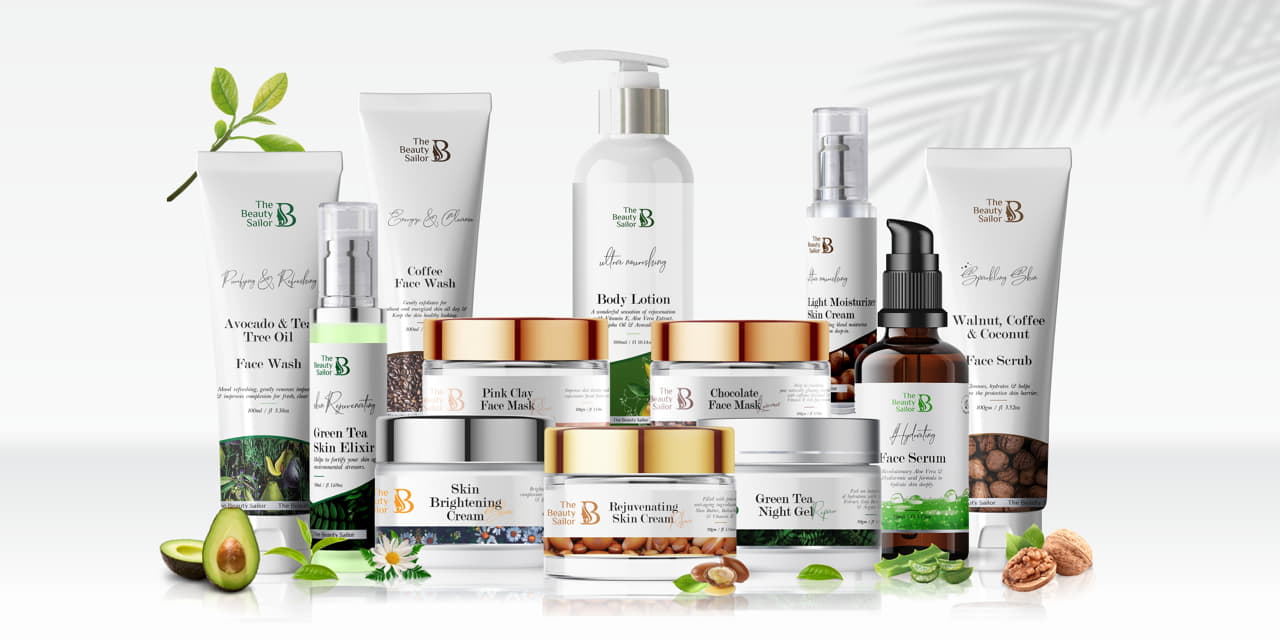 All their products are free from parabens and harmful chemicals and suit all skin types. As they believe that beauty is as vast as an ocean, they have made sure to include every skin type while formulating their range. Along with being gentle on the skin, these are gentle on the environment as well. The products are cruelty free and also come with a free green gift when ordered from the official website, under their Mission 1 Crore Green Hands. 
After the success of the brand's digital presence and being awarded with the title of "Emerging Premium Skincare Brand of the Year 2022", the brand is all set to launch its retail stores across major cities and metros of the country. It is also ready to launch a premium line of hair care products, baby care products and skincare for men. These additions are going to target specific skin and hair concerns without compromising on the premiumness associated with the brand. 
The Beauty Sailor range of Skin Care and Body Care Products: Face Masks, Face washes & cleansers, Face Scrubs, Body Lotions and Skin Creams. 
Location: AbbeyEdge India Private Limited, Plot No. 698, Sector 82, SAS Nagar Mohali, 160055, Punjab, India.
Website:
https://www.thebeautysailor.com/
Facebook URL:
https://www.facebook.com/TheBeautySailorOfficial/
Twitter URL:
https://twitter.com/TheBeautySailor
Pinterest URL:
https://in.pinterest.com/thebeautysailor/
Youtube URL:
https://www.youtube.com/channel/UCUbyLP9AufnOWwFx5JSfjtg
Linkedin URL:
https://in.linkedin.com/showcase/the-beauty-sailor