You are here
Ultrafresh expands its 'One-Stop-Shop' retail studio presence in Bihar
Ultrafresh expands its 'One-Stop-Shop' retail studio presence in Bihar
Launches its 5th retail studio in Bihar
Plans to double retail foothold in Bihar by end of FY22
Launch offer: Lucky winner stands a chance to win a free modular kitchen worth upto Rs. 3 Lakh
Mumbai, 23rd December 2022: With an aim to strengthen and expand its retail operations in the eastern region of India, Ultrafresh Modular Solutions Limited, one of the fastest-growing modular kitchen companies in India and an independent subsidiary of TTK Prestige Limited has launched its fifth studio in Bihar located at Katihar. Spread across around 900 square feet, the franchise retail studio offers a unique range of modular kitchens, wardrobes, display and storage units to cater for the customer's evolving home improvement needs and preferences. It was inaugurated by Mr. Ashok Kumar Agarwal, MLC. The studio is developed under the company's 'One-Stop-Shop' format, which has been curated after Ultrafresh's recent acquisition by TTK Prestige Limited.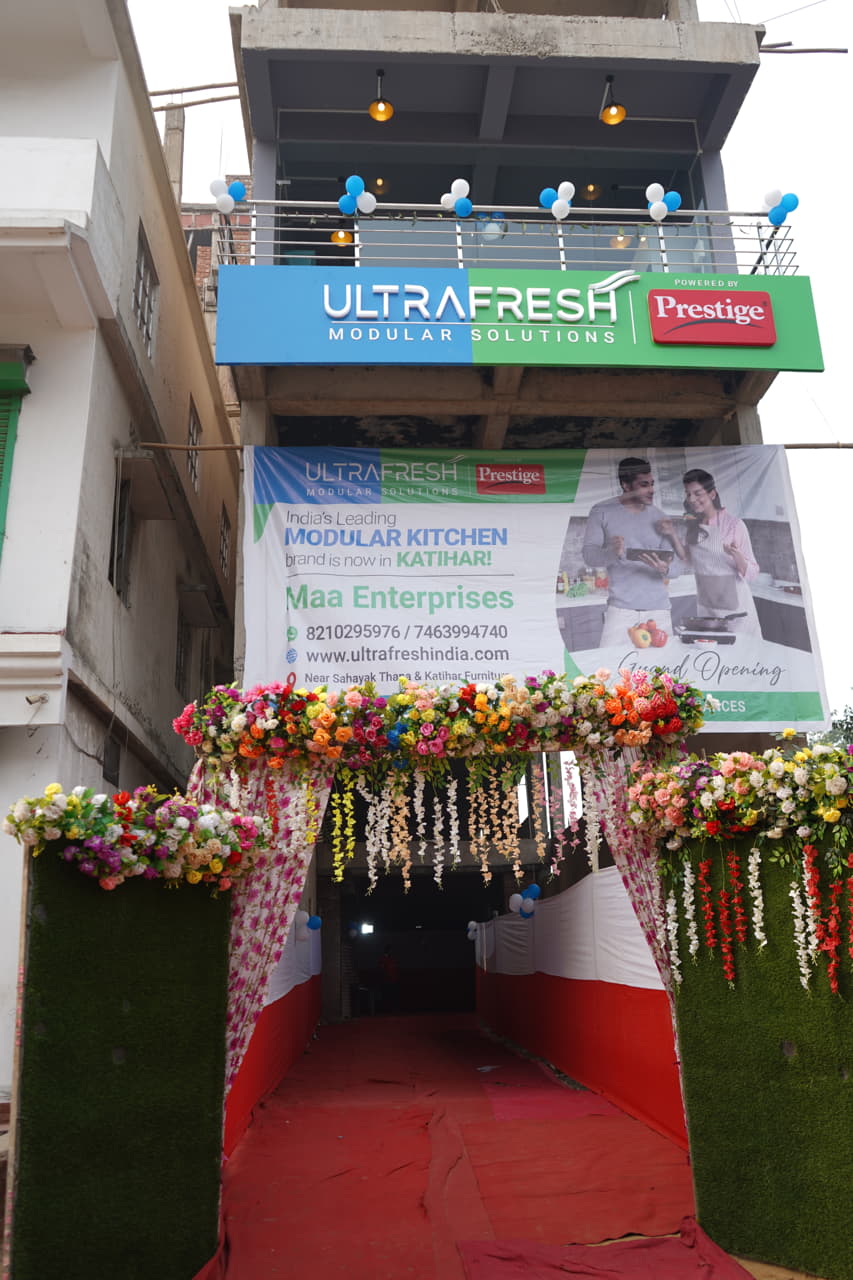 Considering the changing consumer needs and preferences, Ultrafresh offers an extensive range of modular kitchen products in Acrylic & Laminate finish. With the growing demand for the modular kitchen market in Bihar, the company plans to double its retail footprint by the end of FY22.
The new format of the studio, 'One-Stop-Shop' highlights the brand and product synergy between TTK Prestige Limited and Ultrafresh. It displays a perfect combination of the extensive product range from Ultrafresh with kitchen appliances of TTK Prestige, under one roof. This will provide the customers with an opportunity to customise and design their dream kitchen from a myriad range of options. The Ultrafresh Studio will offer four unique styles of modular kitchens – Victorian, Contempo, Heritage and Vibrant to provide a first-hand experience to the customers. These modular kitchens also display various finishes like back-painted glass, classic Victorian, mild steel kitchen, and Acrylic and Laminate. The steel storage solutions are highly durable, termite/rust/water/moisture/fire-proof and anti-bacterial made with the best quality of galvanized or stainless steel. Also, the wooden storage cabinets are made using boiling waterproof ply to offer durability against wet usage and tropical conditions. One of the USPs of the modular kitchen solutions offered by Ultrafresh is that all the modular cabinets are absolutely screwless, which makes them uniquely easy to install and aesthetically pleasing.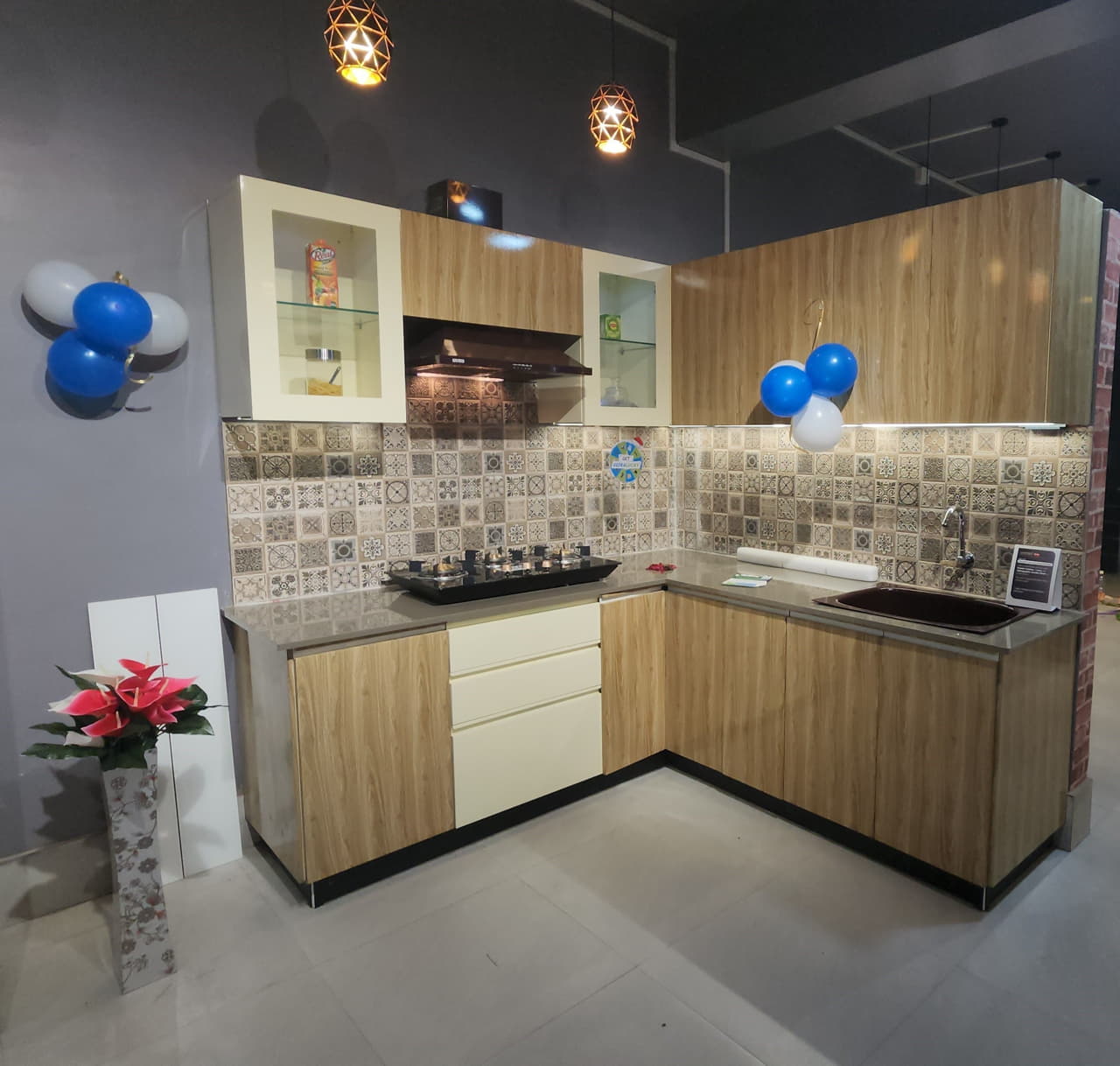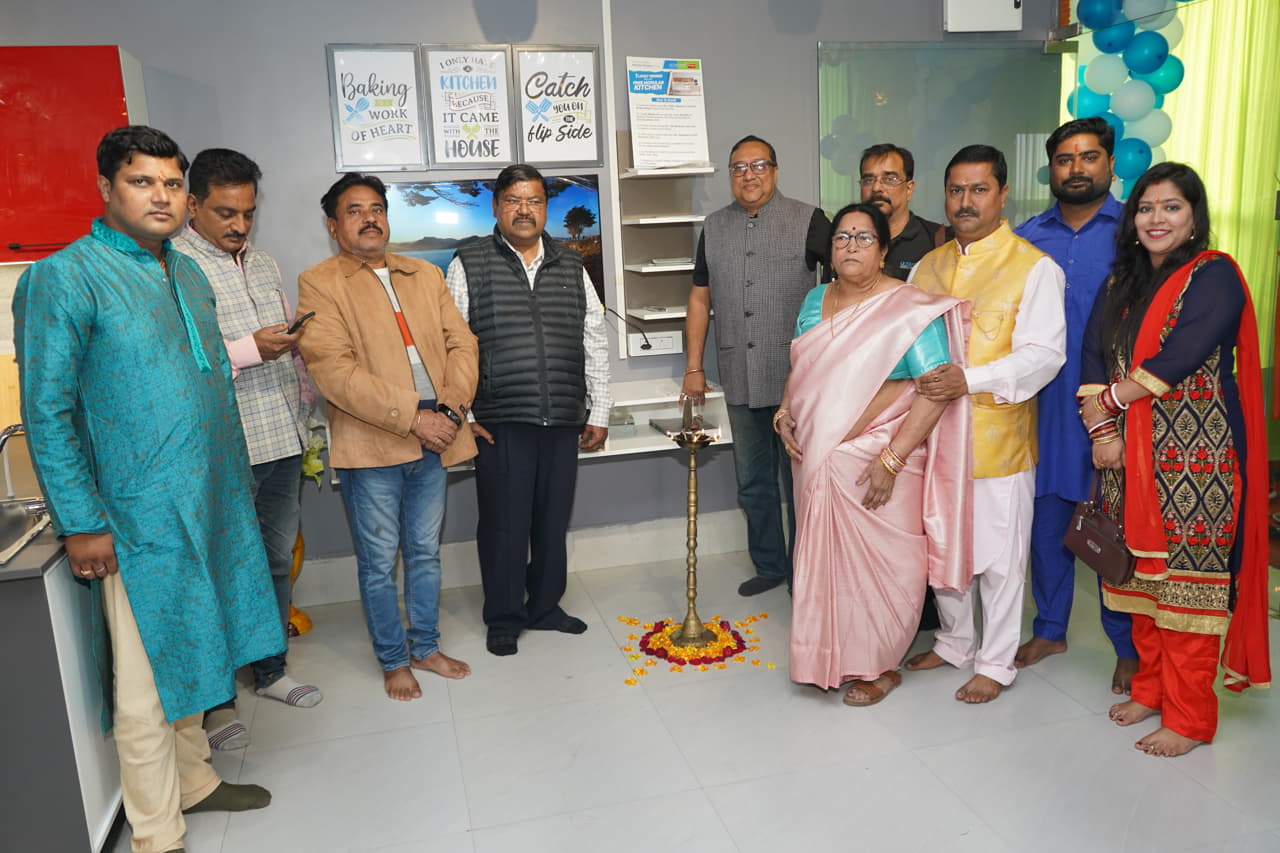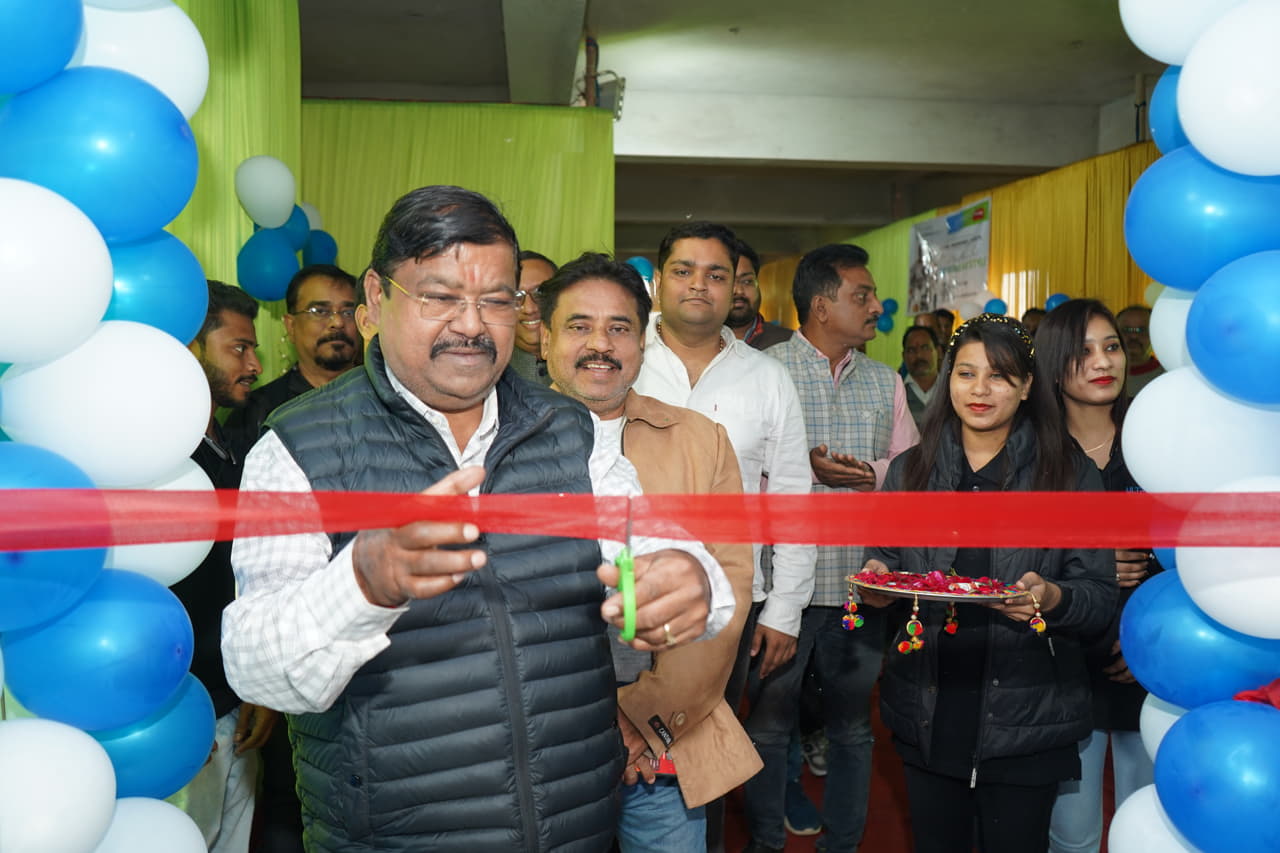 On the occasion of the studio launch, while talking about the evolution in consumer behaviour patterns and rising demand for modular kitchens, Mr. Dhruv Trigunayat, CEO – Ultrafresh Modular Solutions Limited said, "With strong demand and evolving customer needs, the modular kitchen market is increasingly growing in tier II and III cities of India. After analysing the customer needs, preferences and cooking styles in Bihar, we offer a wide range of modular kitchens including Acrylic and Laminate finish. On average, the home size in Bihar is very spacious which provides a larger scope to design a kitchen space.
"Considering the demand and growth potential of the modular kitchen market in Bihar, we have accelerated our store launch plan with an aim to open Ultrafresh chain of Studios in all major cities of Bihar in the next two years. With this, we also plan to double our retail footprint in Bihar.", Mr. Trigunayat, added further.
On the studio launch occasion in Katihar, Ultrafresh has introduced a 'Lucky Winner' contest, wherein one lucky participant will stand a chance to win a free modular kitchen worth upto Rs. 3 Lakh. The offer is valid from 14th to 23rd December 2022.
Ultrafresh Modular Solutions Limited has over 120 studios across India out of which around 45 studios are situated in the eastern region of India. The modular kitchen segment is on the rise in India and foresees immense growth potential across the country in the coming years. And, some of the key factors responsible for its growth are an upsurge in real estate development and sales, urbanization and formation of new tier II cosmopolitan demand, nuclear family living, changes in consumer behaviour and acceptance to pay a premium for better products and services.
About – Ultrafresh Modular Solutions Limited:
Incorporated in 2018, Ultrafresh Modular Solutions Limited is an end-to-end modular solutions provider for kitchens, wardrobes & storage requirements in India. With strong expertise in the modular solutions segment, Ultrafresh today has become one of the fastest-growing kitchen brands in India aiming to be the No. 1 kitchen company in the country. It offers a complete range of services from designing to manufacturing to installation and after-sales service across a wide variety of products which are manufactured with wood, steel, glass, acrylic, and other materials. The company has its state-of-the-art manufacturing facility located at Nalagarh - Solan, Himachal Pradesh with a production capacity of about 1,000 kitchens and 5,000 kitchens hoods a month. The highly trained and professional team of interior designers produce over 1,000 kitchen designs each month making over 2 lakh happy customers. Ultrafresh has a strong presence in cities such as Mumbai, New Delhi, Kolkata, and Bengaluru with over 120 kitchen studios and 15 experience centres. With the recent announcement of a 40% acquisition from TTK Prestige Limited, Ultrafresh has been established as an autonomous subsidiary of TTK Prestige.