You are here
Smaaash hosts Live screening of UEFA champions league final showdown
Smaaash hosts Live screening of UEFA champions league final showdown
The most spirited gaming and entertainment arena, Smaaash, recently hosted the screening of the final showdown of UEFA Champions League: Liverpool vs Real Madrid at Smaaash Mumbai, Delhi and Chandigarh for all the football-lovers in town in collaboration with Peña Madridista de Bombay (or Bombay Peña), the first official Real Madrid fan club in India. The fan club was Officially recognised in 2013 by Real Madrid .  
The evening was full of fun, food and drinks with the amazing offers provided by Smaaash to add zing in the football-fever. The thrilling-event was supported by special cover packages offered by Smaaash on drinks and palatable siders to go-along. There were two different categories of cover packages proposed by Smaaash for the sports aficionado. The first cover package of Rs. 250 only catered to the entry charge for the screening, excluding any food and beverage token, while the other cover package of Rs. 500 included the entry-fee along with 2 Bira 91 draft beers/mocktails and 1 veg/non-veg palatable sider to spice it up.  
Smaaash, every now and then, have presented itself to be the one-stop solution for all those who loves the idea of fun, entertainment and sportsmanship. The event was a 'full-house' affair with   sports-heads in town along with their friends and families. The delectable food and beverages palate along with the best of sports-inspired surrounding, stood out to be the best any sports-buff can ask for, and Smaaash includes it all.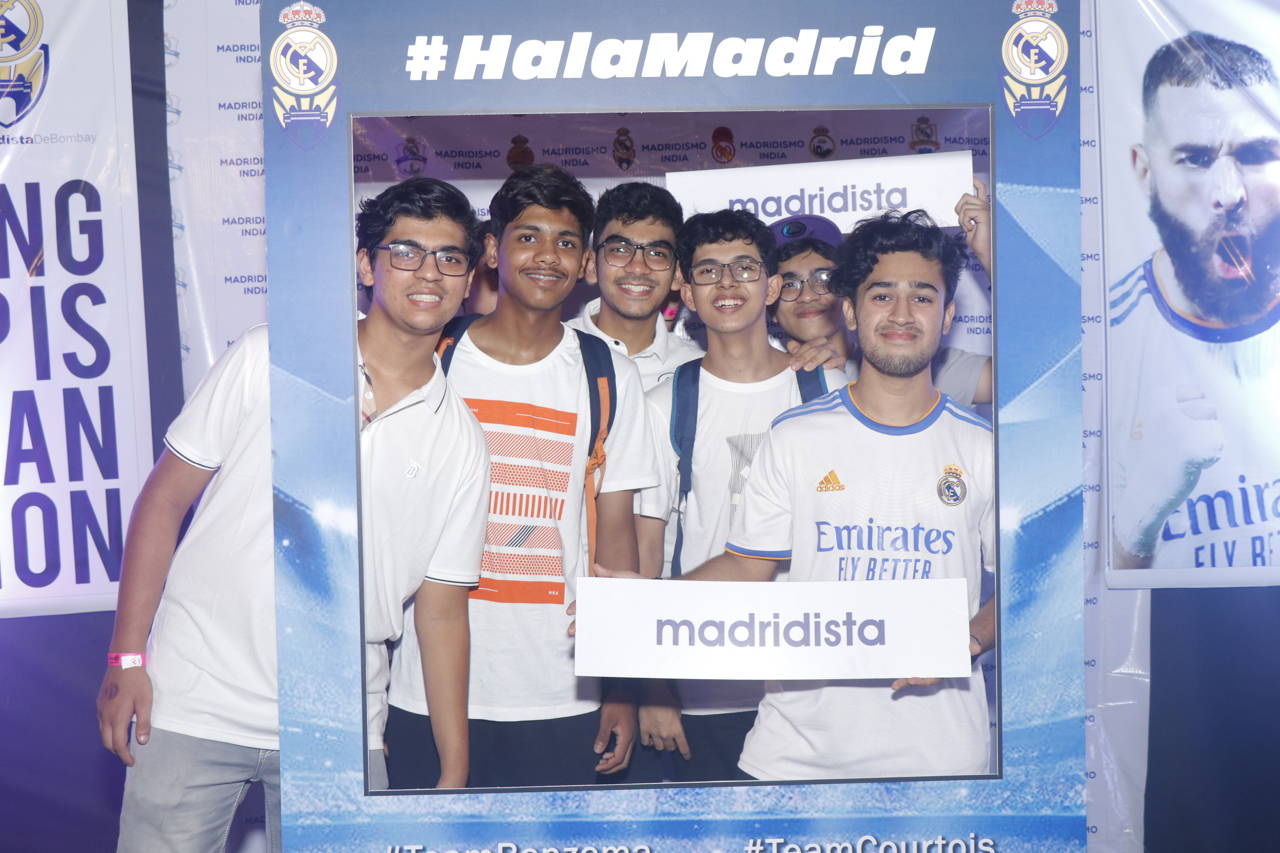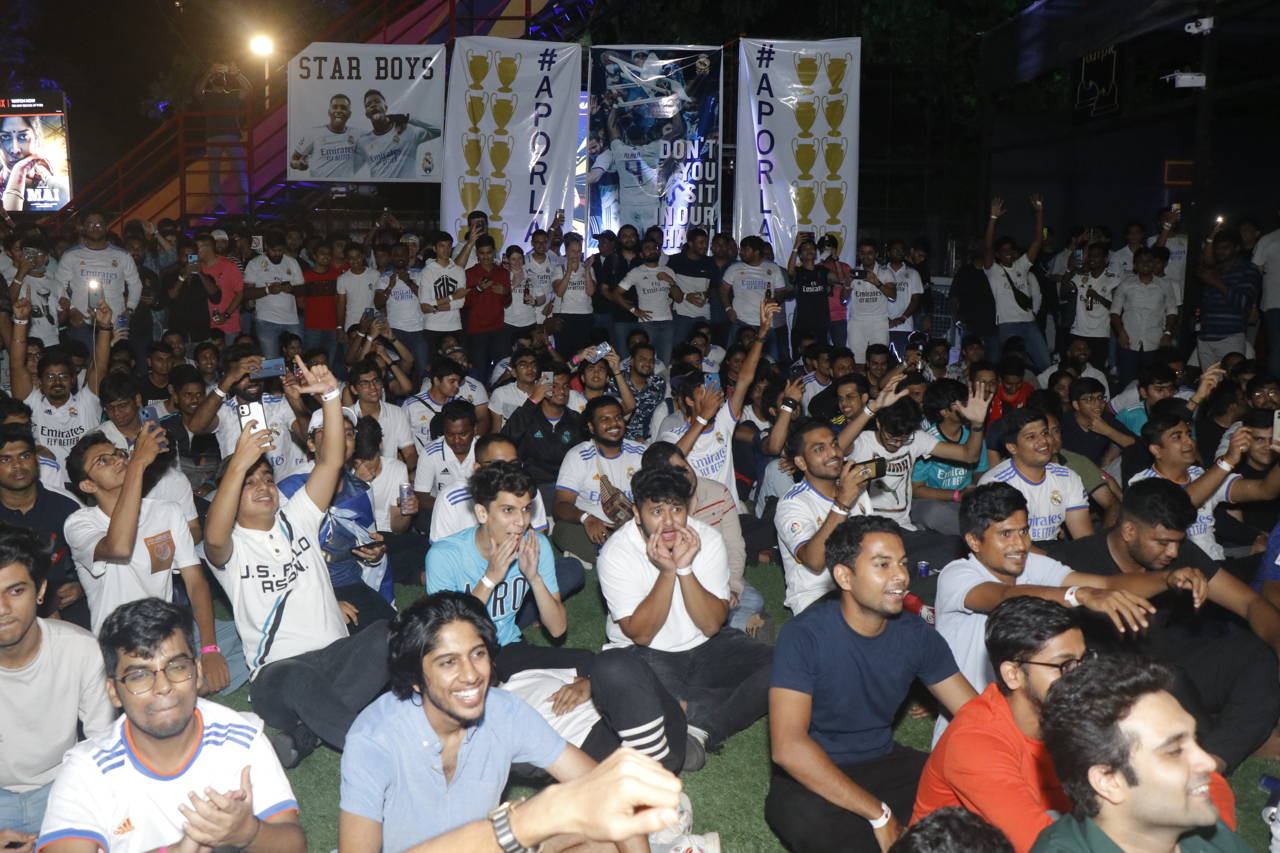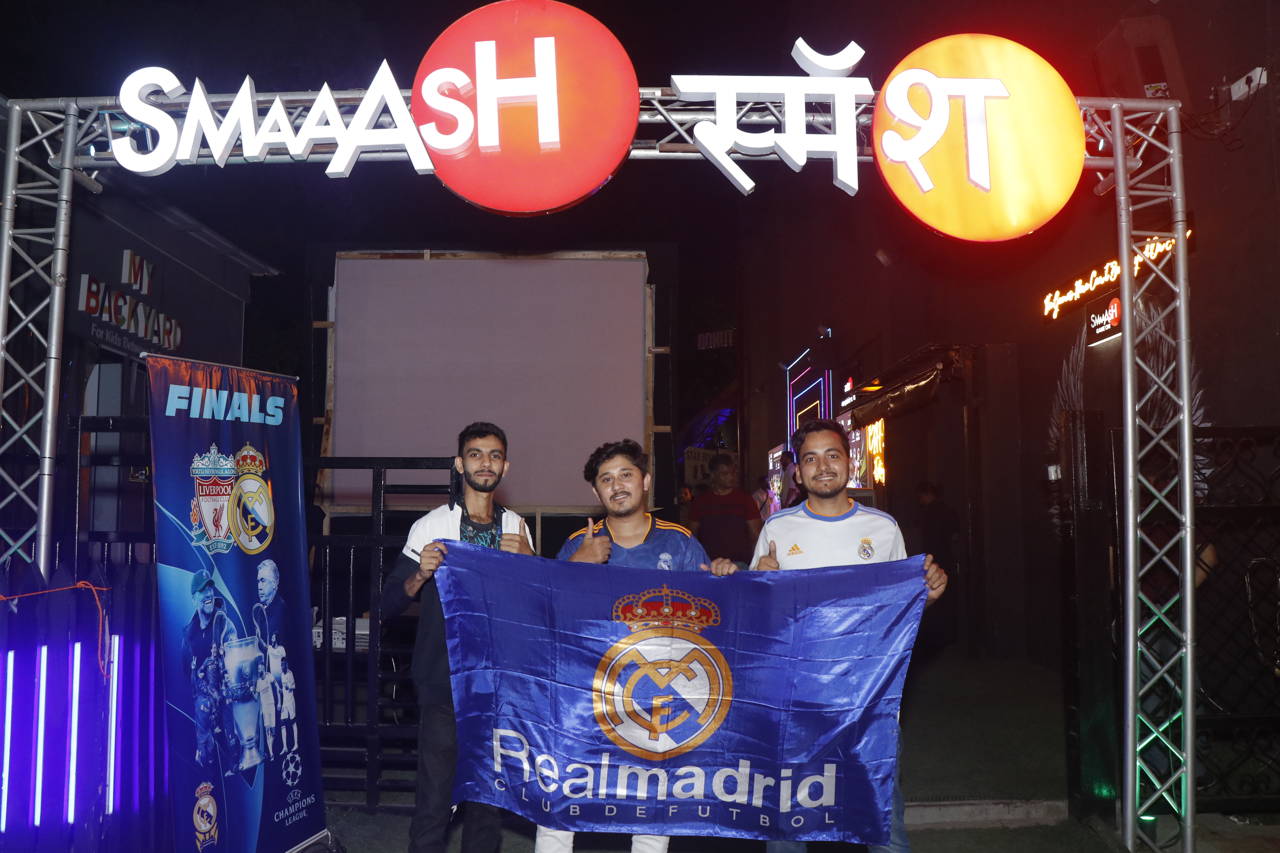 ABOUT SMAAASH 
Launched in 2012, SMAAASH is one of India's acclaimed gaming and entertainment centers that blends sports, virtual reality, music and dining into an immersive, evolved, interactive and innovative social experience for family, friends and children alike. Helmed by its creative ideator, Shripal Morakhia, SMAAASH is renowned in the field of sports simulation technology and proprietary gamification technologies such as a unique twilight bowling zone, motor racing and bike racing simulators and the go-karting tracks (in Mumbai and Gurgaon).  
Being a virtual reality-led entertainment gaming center – vastly credited to its in-house research and production capabilities – head-mounted displays are used to produce games such as Walk the Plank, Finger Coaster, Cockpit 360, etc. SMAAASH implores the child in you to joyously revel in an unmatched range of activities ranging from highly interactive sports simulators to many more thrilling and recreational attractions. Redefining sports entertainment and customer engagement with ground-breaking entertainment ideas and novel dining concepts, SMAAASH has something for everyone, anyone of any age making it a perfect destination for kids of all ages.  
Link- https://smaaash.in/