You are here
Significant Changes You Must Consider in Your Health Insurance After Marriage
Significant Changes You Must Consider in Your Health Insurance After Marriage
Getting married is one of life's most significant decisions, and numerous changes and responsibilities often accompany it. If you have recently married or are planning to tie the knot in the coming months, you must consider your spouse's healthcare needs going forward. And one of the best, most practical ways of doing it is by including your spouse in your existing health insurance plan as a beneficiary.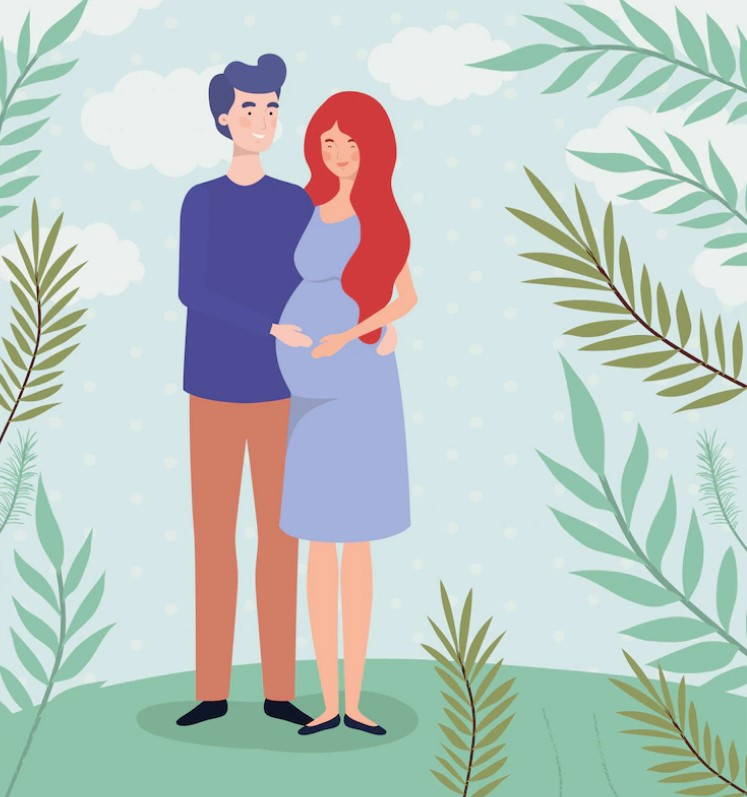 Also Read - This Rakhi Bask In The Glow Of Goodness And Health With Seven Spring
Many people make the mistake of not making timely changes to their insurance policy, which brings trouble during times of emergency. Contact your insurer for specific essential changes if you want to keep such instances at bay. To help you make the right updates to your health insurance, we have listed below all the essential changes you must make to your policy. So let's quickly check the changes shared below.
Add Your Spouse to an Existing Policy
If you or your spouse already has existing health insurance, you can consider adding the other partner's name to the policy. It should be done when you two are satisfied with the current coverage of the policy. The insurer will provide a form to help you make the required changes.
But always remember that the changes will only come into effect during the policy renewal. While requesting to add your spouse to the policy, you will have to provide documents like the marriage certificate, identity proof of your spouse, age proof, address, and other relevant details. So keep these documents always handy while applying for this change.
Understanding Your New Healthcare Needs
When you get married, you also get additional responsibilities to take better care of the newly added family members, especially regarding their health. Your current policy coverage may be insufficient to fulfil your new healthcare needs. Moreover, if you purchased your health insurance years back, chances are high that your present lifestyle changes and routine may demand better coverage.
Hence, it is recommended to always review the policy coverage after marriage and make necessary changes. For example, if you had a basic individual health insurance plan, you might want to upgrade the policy and coverage to a comprehensive family floater plan to get better coverage.
Also Read - Make a vow to eat healthy this Nutrition Week with Cornitos
Review the Type of Cover You Currently Have
You can only make better changes to your policy when you're aware of the present coverage and policy type. You can sit with your spouse and analyse the existing health insurance policies you two have, their coverage, waiting period, inclusions, exclusions, sum insured, etc. Once you're truly aware of what you presently have, you can determine what else is needed.
Suppose you and your spouse are only covered in the respective group health insurance policy. In that case, it is time to invest in a separate insurance plan to meet your healthcare expenses, irrespective of your employment status.
Get a Family Floater Plan
While individual health insurance plans are great for unmarried people, you should consider getting a family floater plan when you get married. A family floater plan is better designed to meet the medical needs of multiple people within a family, providing better coverage and sum insured. It also saves you significantly from the hassle of managing multiple policies for individual family members.
A family floater plan will be ideal if you have a spouse and dependent parents. You can later include kids in the same policy when you decide to start your family in the coming years. The ease and flexibility of adding/removing members from the policy make a family floater plan better than most.
Also Read - Shampoos that would keep your mane healthy by Kiehl's India
Invest in a Maternity Cover
If you have very recently gotten married, you may not plan to have a baby anytime soon. But you can start preparing a fund to look after the skyrocketing maternity-related expenses you will incur. A maternity insurance policy covers all the maternity-related expenses of the insured. Some policies also offer newborn cover that provides the medical costs related to the baby for a specific duration after birth.
This coverage can be a blessing for couples who don't want to make a dent in their savings and enjoy quality healthcare treatment during delivery. Most maternity insurance has a waiting period of at least nine months to six years, depending on the insurer, meaning you cannot file claims during this period. So if you plan to start a family after a few years, now is the best time to get maternity coverage.
When a new person enters your life, you must be mindful and aware of their healthcare requirements. Often, the current coverage in your existing insurance may be insufficient to cover your spouse's healthcare needs. It is where you would want to invest in add-ons to enhance the coverage.
The add-ons come at an additional cost, so be sure to invest in only the add-ons you require. Maternity coverage, critical illness cover, and personal accident cover are some add-ons you can include in your policy to enhance the coverage.  
Also Read - Aroma, Clarity And Colour - The World Of Tea Tasting With Luxmi Tea Group
Pick the Best Insurance Provider
When you get married and proceed to make changes in the policy, coverage should not be the only thing you should review. The quality of services provided by the insurer also deserves a review. If you are not quite happy with the services offered by your existing insurer, now is the best time to switch to a better insurance company.
Proceed with making changes to the current policy only if you wish to continue with the present insurer. If not, look for a new insurer and place an insurance porting request. While porting, you can ask for additional coverage for your spouse's healthcare needs.
Make Changes to Your Policy to Continue Enjoying Maximum Benefits
Having a partner can ease many things but also bring additional responsibility. If you were trying to find out a complete list of changes you should make to your health insurance after marriage, the abovementioned points are more than enough. You must be aware of their healthcare requirements, and what better way to add them to your health insurance coverage? So pay attention to most of these points and get them implemented to extend your health insurance benefits to your spouse.
Also Read - SNICKERS® Celebrates World Chocolate Day By Expressing Gratitude To The Frontline Workers