You are here
Rakhi Special: Experience The Thoughtful Way Of Gifting This Festive Season With Kimirica X Phool
Rakhi Special: Experience The Thoughtful Way Of Gifting This Festive Season With Kimirica X Phool
Kimirica, a 100% vegan bath, body & skincare brand, has partnered with Phool to promote a thoughtful way of gifting this festive season. Phool & Kimirica share a common goal of providing people with eco-friendly, plant-based, natural, sustainable and guilt-free experiences. While, on the one hand, Kimirica has been a pioneer in the industry with its practices of ethical self-care, Phool has been revolutionizing the way festivals are celebrated in India with their unique range of upcycled products. This Raksha Bandhan, both the brands coming together to devise a conscious and thoughtful way of celebrating the festival is a breath of fresh air that strengthens our bonds with our loved ones and mother nature. Both brands serve the same set of audiences, consumers  who are conscious about their choices  and care about the world around them. 
Kimirica has launched thoughtful & luxurious limited edition 25 Rakhi Exclusive Gift Sets that feature plantable Rakhi by Phool, a reusable luxury potli, 100% vegan, cruelty-free, SLS-free, paraben-free bath, body & skincare products, and of course, lots of love inside! One of the major concerns after Raksha Bandhan is what to do with the Rakhi? Unfortunately these sacred threads of protection get thrown in waste after Raksha Bandhan celebrations! But, this time around, people can plant their rakhis. The concept also serves as a metaphor for the bonds we share with our loved ones & siblings. The growing plant is symbolic to the bond shared with our loved ones , and as the plant grows, our bonds with our loved ones should grow too. The concept of having a plantable Rakhi in Kimirica's gift sets not just aims at providing people with a unique gift experience but also helps mitigate the problem of waste management post celebrations. Every year, millions of people throw away the cotton rakhis that can be repurposed into a plant now.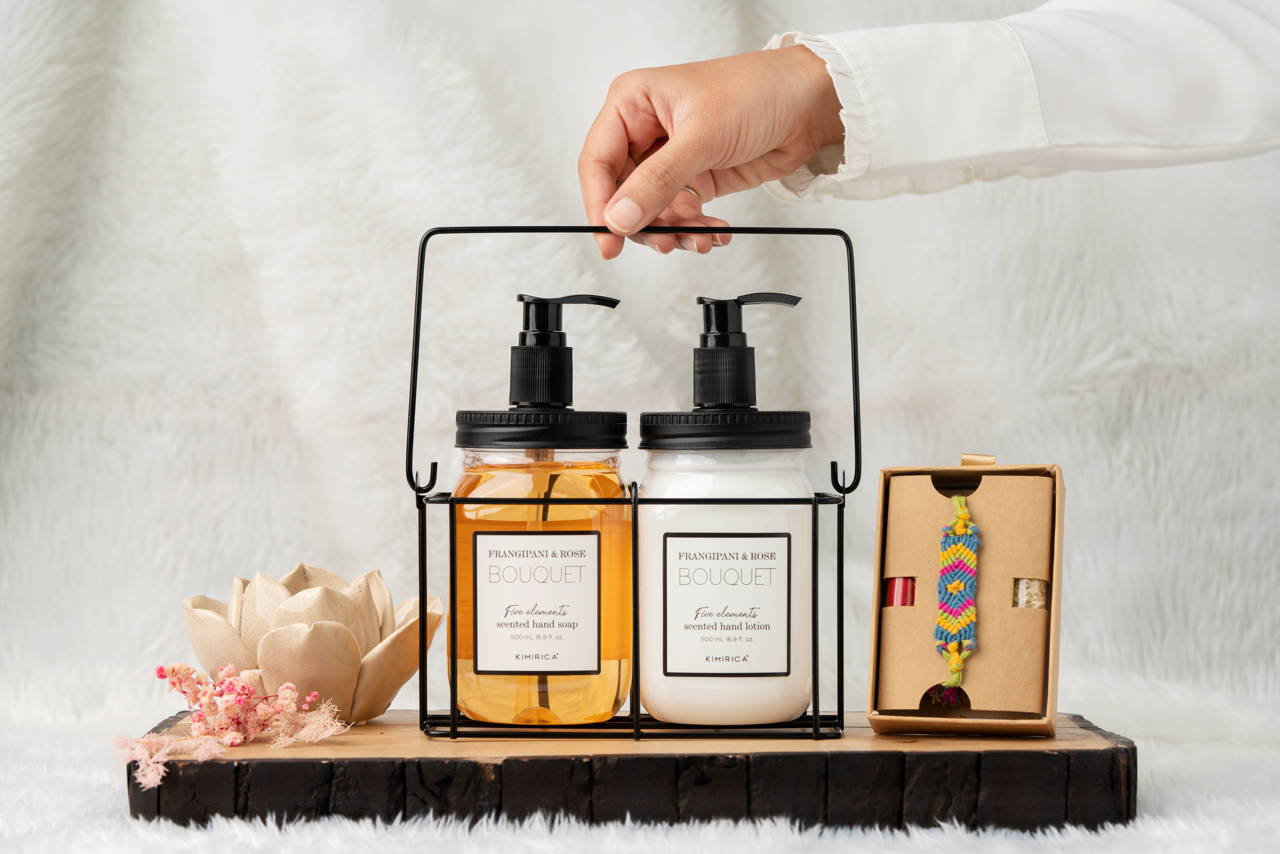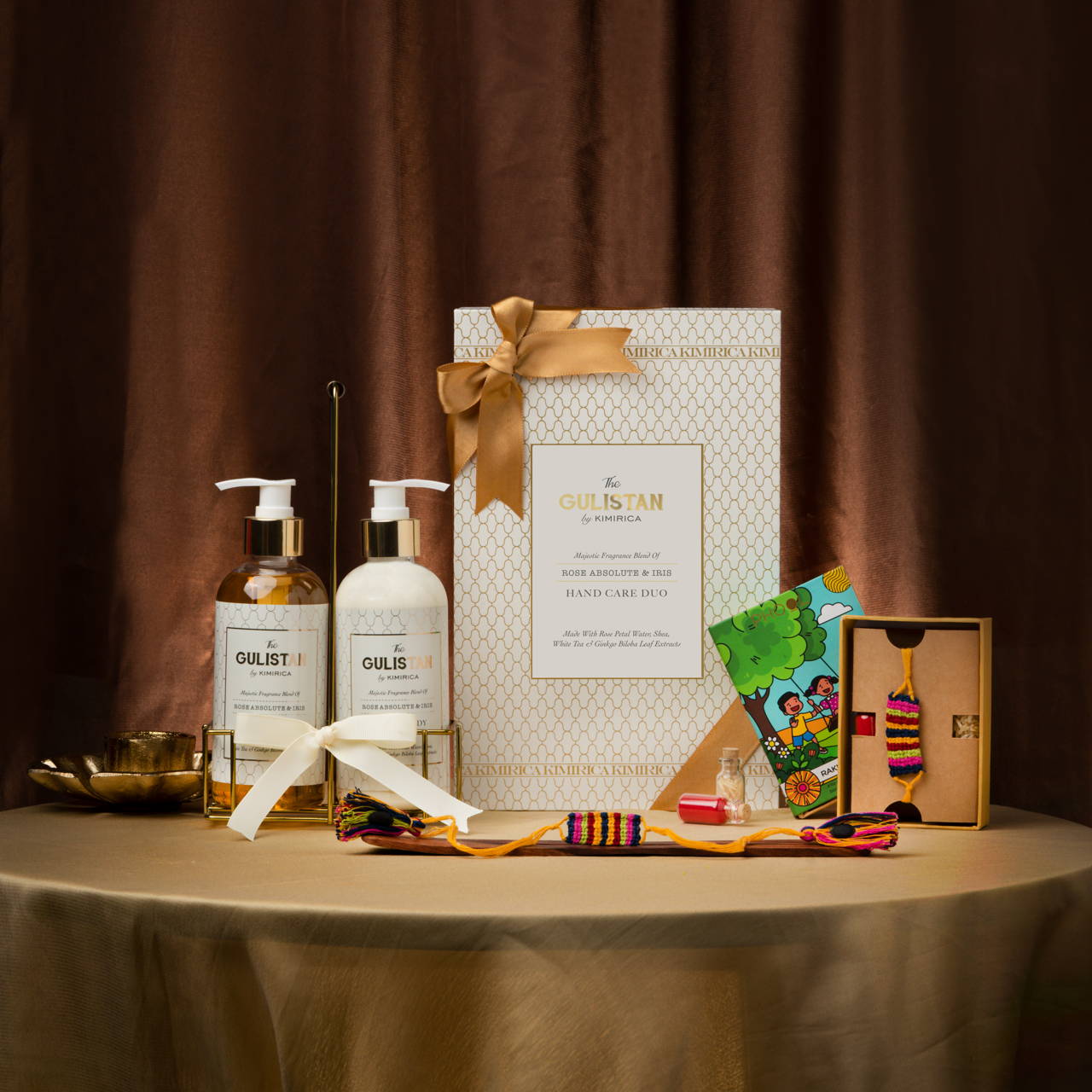 As a festival, Raksha Bandhan brings immense joy & myriad emotions; it celebrates the beautiful bond we share with the people we love. With that in mind, this year, our favorite brands are uniquely celebrating Raksha Bandhan. We are all aware that India is the largest consumer of sugar in the world, and most of it goes into creating sweets and delicacies for festivities like Raksha Bandhan each year. Of course, the rakhi parties we host include a melange of mouth-watering dishes but believe it or not, every Indian festival has been commoditized, and people have closely been on the hunt for something unique which can enhance their celebrations. Gone are the days when people would look for a traditional sweet box as a gift for the festive season. As brands have evolved and adapted to new marketing strategies, so have consumers. People now look for creative alternatives that are good for them and the world around them. Kimirica has been testing 200+ ingredients every year. Its team of 15+ scientists and researchers sets aside the ingredients that are not fit for use. They use the goodness of plants, backed by modern science, to formulate high-performing skin care products that are mild, gentle, and effective. Kimirica is one of the first few brands to have all their core innovators, formulators, and manufacturers of products in-house, under one roof. The brand has surely understood the pulse of the aware and woke audience who have been looking for unique gift options this festive season. 
Kimirica's initiative of curating gift hampers in collaboration with Phool is thoughtful; both brands understand the pulse of the market they are catering to. As consumers, people are finally getting something different from traditional festive gifting. The Plantable Rakhi with every gift hamper is a testament to the bonds we all share with our loved ones. As the plant grows, our bonds with our loved ones should evolve too. To top that, all Kimirica products are cruelty-free, SLS, and paraben-free. Every ingredient used to create luxurious self-care products has been ethically sourced to provide the highest quality self-care experience.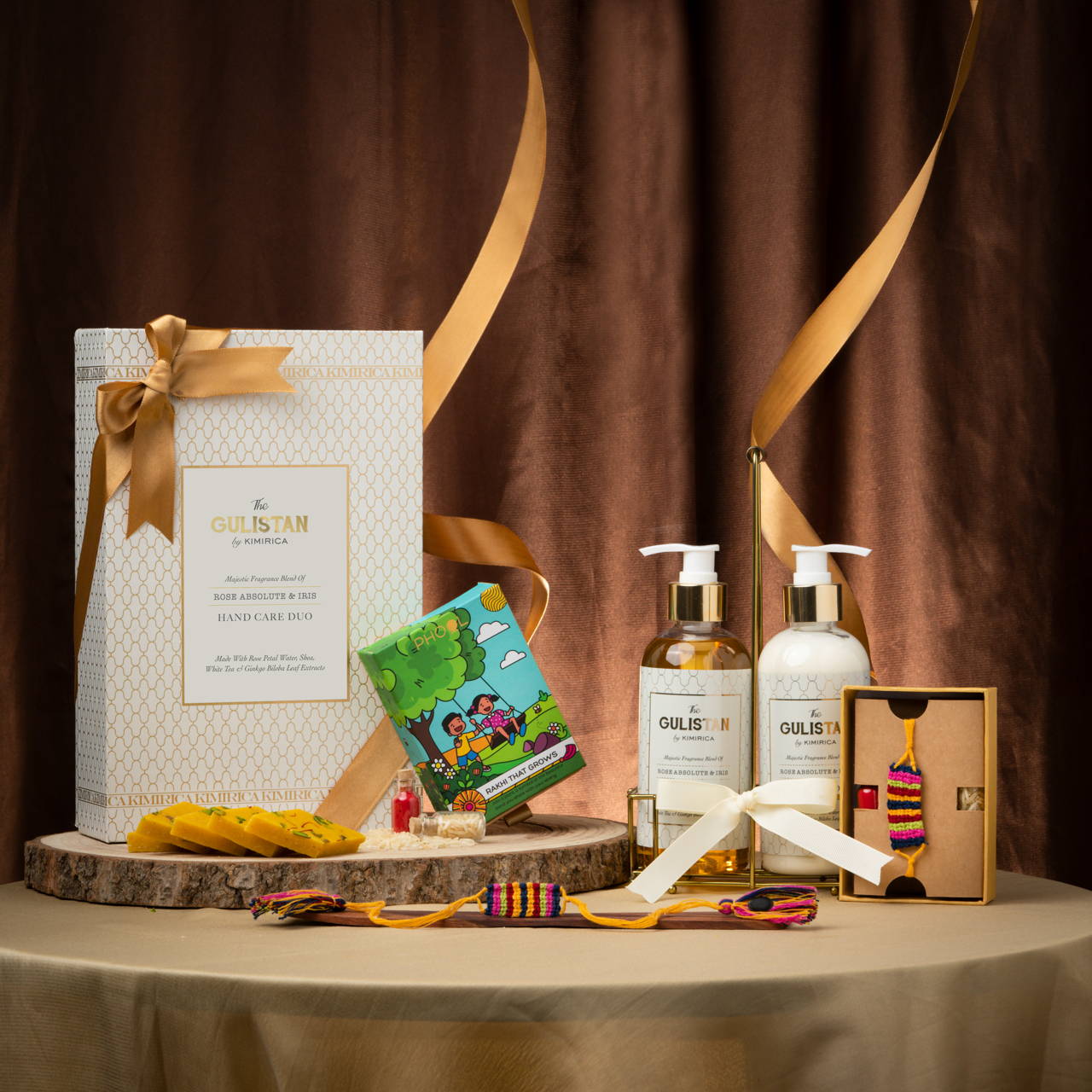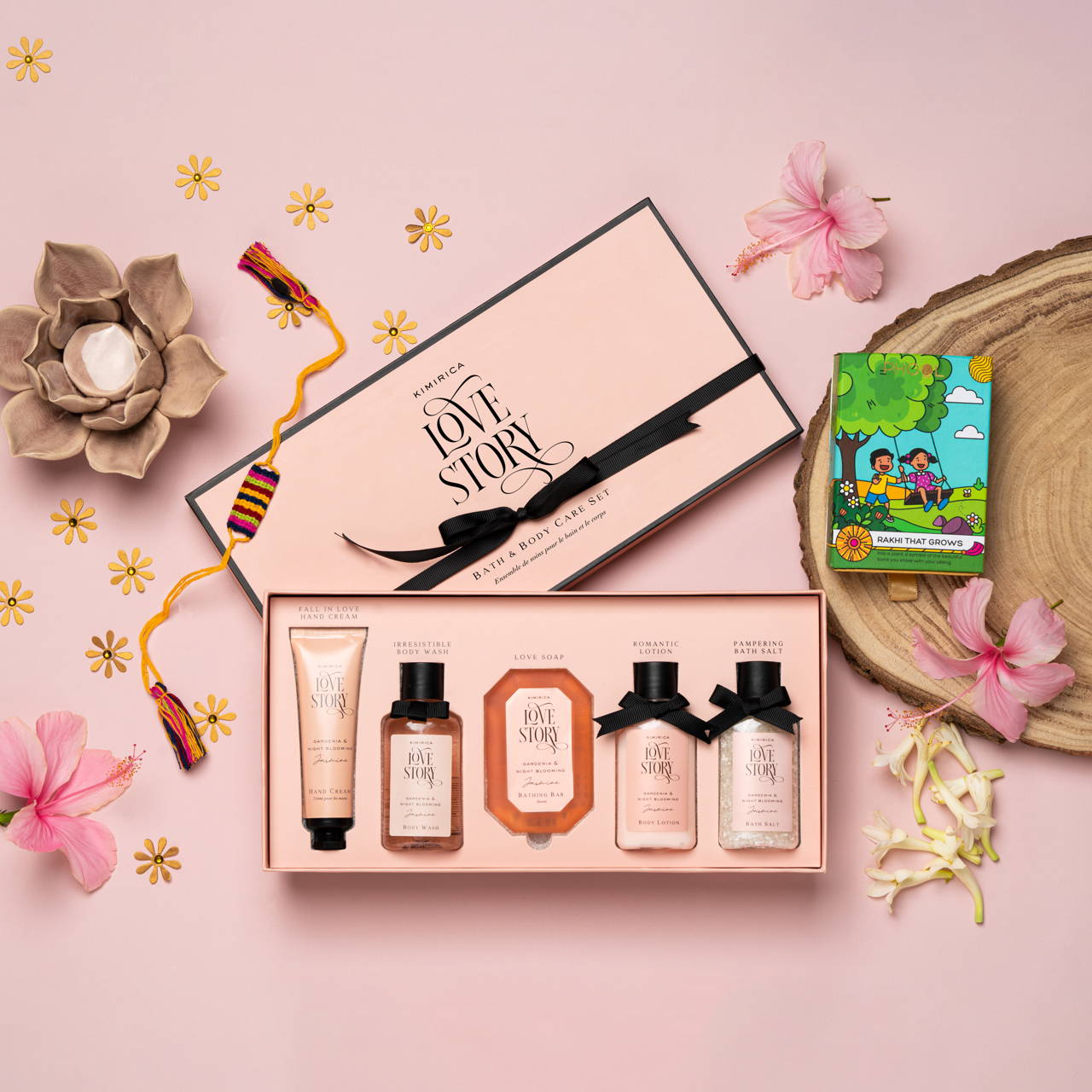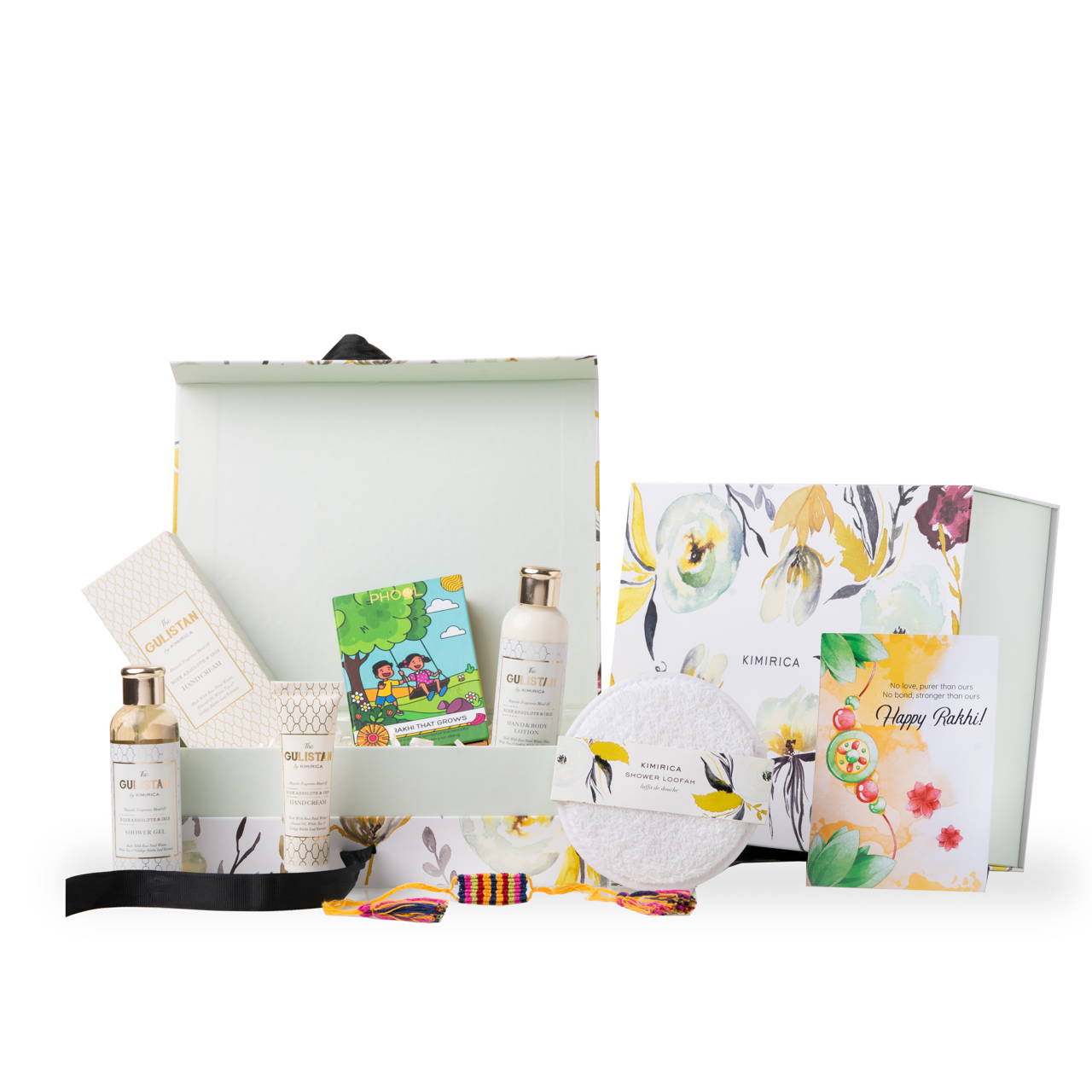 Speaking about this unique collaboration, Mr Mohit Jain, the Co-Founder of Kimirica, said, "Sustainability lies at the heart of both brands, and that is what makes this Raksha Bandhan collaboration a perfect match. While Kimirica stands true to its idea of innovating plant-powered self-care, one driven by science, Phool strives to inculcate conscious and thoughtful practices that focus on nurturing the environment." 
Both brands have believed in creating things that end back in the lap of mother nature. You can visit Kimirica's website, Amazon, Nykaa, and Flipkart to shop for these exclusive sets. Starting from Rs 699 to Rs 3999, there's a gift box for every brother, sister, or anyone you love and care for. So, with conscious choices in mind and a thoughtful approach in heart, let's celebrate Raksha Bandhan. This festival immortalizes love & care. 
Get yourself a guilt-free, thoughtful, and blissful self-care Rakhi hamper now. 
KIMIRCA x PHOOL Exclusive Rakhi Gift Sets and More