You are here
MakeUp Eraser Launches the first ever machine washable Makeup Sponge in India Exclusively with Glow by Tressmart!
MakeUp Eraser Launches the first ever machine washable Makeup Sponge in India Exclusively with Glow by Tressmart!   
The Sponge is specially formulated by The Original MakeUp Eraser using the same 'WashTech' technology to help clean makeup out of your sponge in the washing machine.  
MakeUp Eraser, world's #1 sustainable makeup remover has recently launched their first ever machine washable makeup sponge - a reusable sponge formulated using 'WashTech' technology. The Original MakeUp Eraser is the first ever reusable makeup remover in the world founded by Elexsis McCarthy in 2013, after discovering a way to remove ALL (including waterproof) makeup with no chemicals, no oils, JUST WATER.  
For that flawless and effortless smooth finish of makeup, it's important that the sponge is clean and hygienic at all times. But keeping the sponge clean at all times can be a tedious task for some in the long run. Hence, to address this problem, MakeUp Eraser has come up with washable sponges whose non-toxic, cruelty free, sustainability gives a much cleaner look. Its non - absorbent technique helps in absorbing less makeup which in turn gives a flawless application. 
"We are extremely thrilled to be associated with MakeUp Eraser in India. With the onset of new beauty trends, variations in makeup looks are all set to be the game changers for the overall look. Daily cleaning of the makeup sponge can be a serious task. The launch of their washable sponge has remarkably addressed this need. We are quite confident the product will perform extremely well in India."- says Sargam Dhawan Bhayana, (Director at Tressmart Marketing Private Limited & Glow by Tressmart) 
Commenting on the launch, Elexsis McCarthy (founder of MakeUp Eraser) said, "With my passion for sustainability and entrepreneurship, I knew I needed to share my products with the world. The Original MakeUp Eraser brand aims to remain the #1 leaders while maintaining our key pillars of quality, sustainability, & innovation."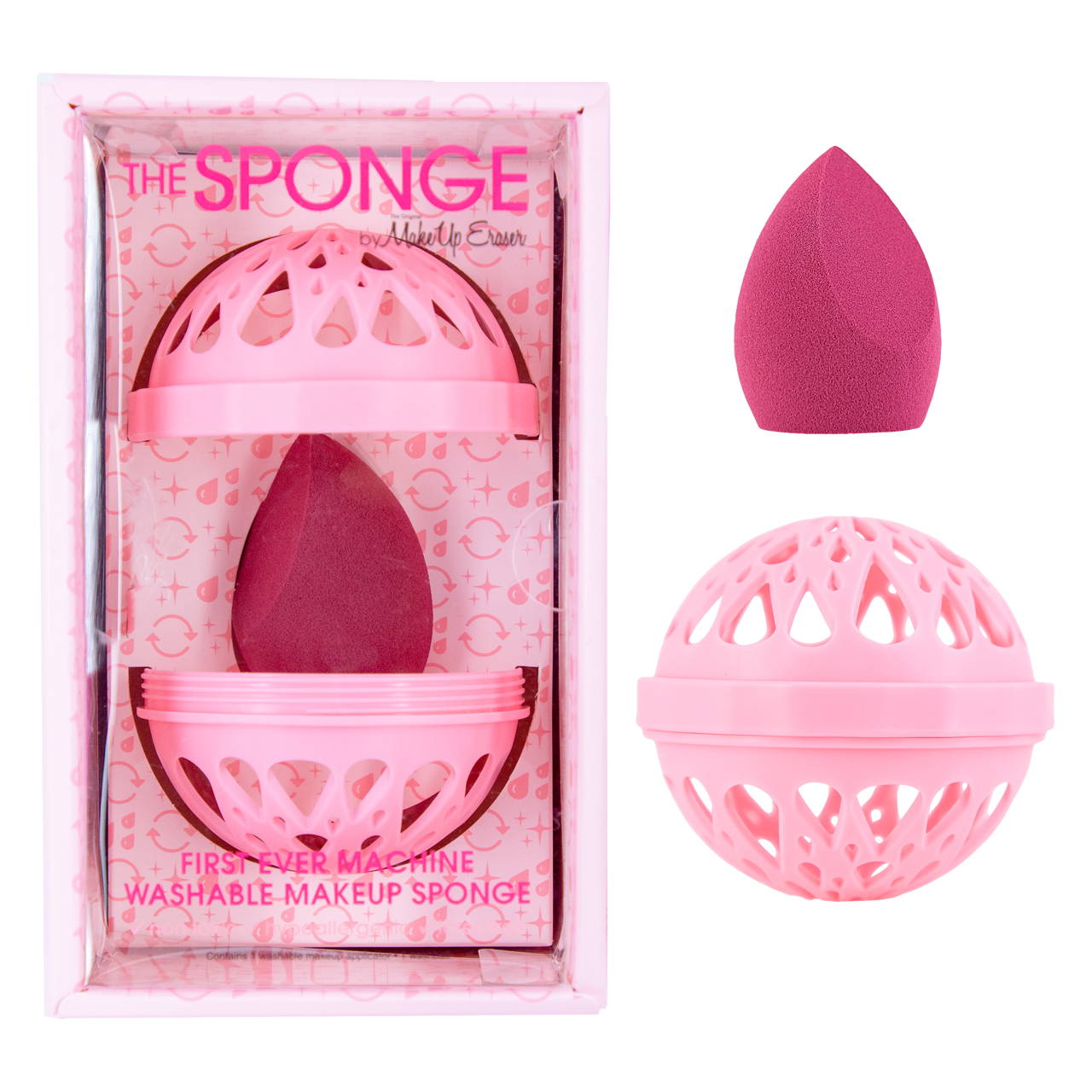 The sponge is priced at INR 1499/- and is available for purchase exclusively only on www.glowbytressmart.com. Tressmart is a leading beauty e-commerce portal, powered by sustainability and bringing the best of the best to the Indian market. Tressmart has brought numerous incredible and innovative international brands to the country and made them easily accessible to the Indian audience while providing the most efficient service. Glow is an extension of Tressmart that brings to its patrons the best of luxury beauty at the comfort of their homes. 
With so many benefits, Makeup Eraser is also a 2-in-1 tool that not only easily removes makeup but also exfoliates your skin. Free of alcohol, oils, astringents, parabens, fragrances and sulfates, this product is definitely every girl's MUST-HAVE! With over 5 million units sold, The Original MakeUp Eraser has become the #1 sustainable makeup remover in the world! Erase ALL makeup with JUST water! Including waterproof mascara, eyeliner, foundation, lipstick, & more! Every MakeUp Eraser is reusable, machine washable and will last 3-5 years. 
About MakeUp Eraser 
#1 sustainable makeup remover in the world. Erase ALL Makeup (including waterproof) With JUST Water! The Original MakeUp Eraser is a premium, patented, polyester cloth made up of millions of tiny hair-like fibers that work together to create a "suction" for all dirt, makeup, & oil in your pores. Double-sided to erase makeup with the short fibers side & exfoliate the skin with the long fiber side (side with tag). Reusable, machine washable, & lasts 3 to 5 years. 
About Tressmart and Glow By Tressmart 
Tressmart offers an online retail experience through both its e-commerce platforms Tressmart (Tressmart.com) and Glow by Tressmart (glowbytressmart.com) which were launched in June and July 2020 respectively. These websites are a one-stop destination for revolutionary beauty products for the Indian market. Creating a strong community and being a trusted source of new and innovative products is at the heart of Tressmart's mission.