You are here
Find your Formula for Love with Kiehl's Skincare Essentials
Find your Formula for Love with Kiehl's Skincare Essentials
Valentine's Day is around the corner and all one can think about is love. Kiehl's believes that love can be expressed in many forms. Whether it is loving your better half, your family or yourself – love is a powerful emotion. The concept of love is one that cuts through limitations and boundaries. This V-Day, Kiehl's urges you to embrace all forms of love – Self Love, Romantic Love & Love Beyond Gender because there's nothing in the world which can stop you from 'Loving'.
The first step is loving and accepting yourself with a sense of pride. Once you develop a fondness for your authentic self, you can feel the essence of love and its many facets. It is imperative to understand that love exists beyond gender and accepting love in its purest form is integral to this beautiful emotion. Opening up possibilities for everyone equally brings us together and ties us to each other in an unbreakable bond.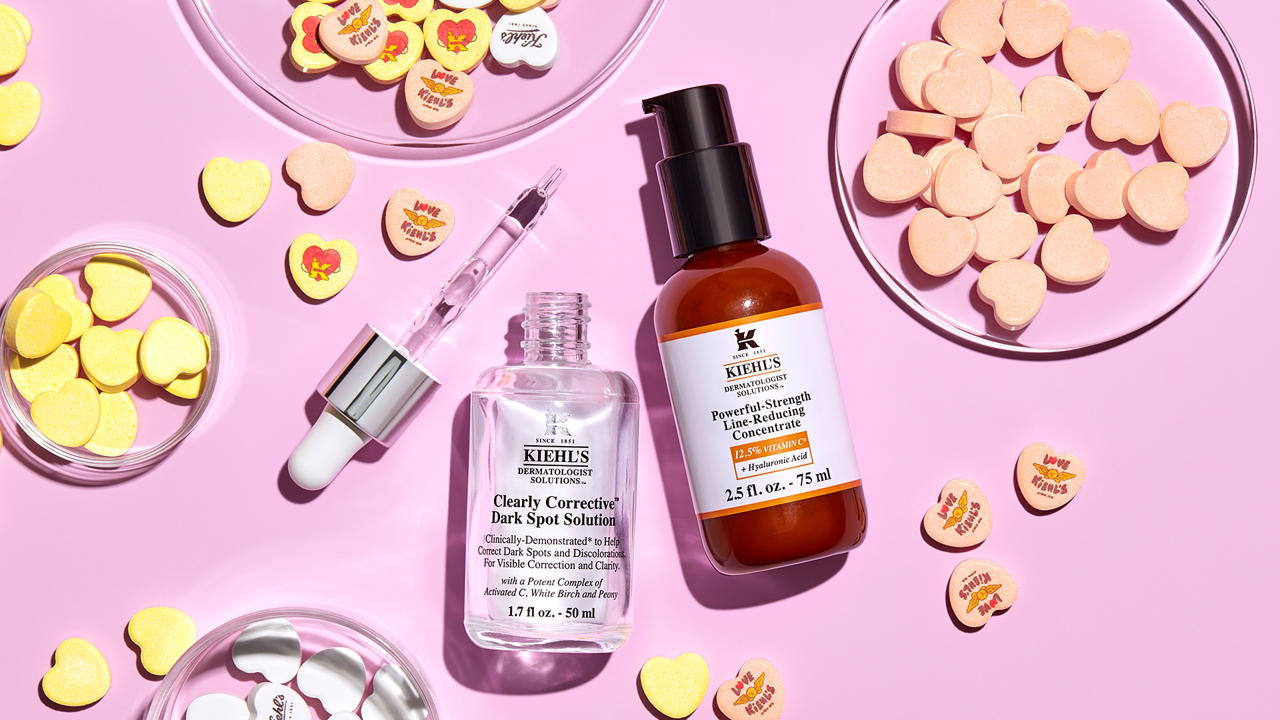 Loving yourself completely – mind, body and soul, is an encouraging beginning for those willing to accept love in their life. It's no surprise then that a healthy body is a sign of a healthy you. Kiehl's has consistently emphasised on the importance of accepting your body and skin type and working towards keeping it healthy. To help one discover their formula of perfect skincare has been a top priority for this evolving brand.
Be it a new moisturizer, toner or serum, Kiehl's has the formula your skin will effortlessly fall in love with. In light of the season of love, Kiehl's urges you to take
out time for yourself and find your perfect match from Kiehl's exclusive collection of skincare.
As a tribute to the season of love, Kiehl's is doubling up the love by offering a wide array of gifting options.
Forever Favourite 'Calendula Herbal-Extract Toner' & 'Holy Grail Mask' toner and mask are the perfect match! You can expect a calmer skin after the detoxifying Rare Earth Deep Pore Cleansing Mask with the cult-classic Calendula Herbal-Extract Toner to reveal skin that is smoother, purified and healthier!
Ever Essential 'Powerful-Strength Line-Reducing Concentrate' & 'Clearly Corrective Dark Spot Solution'
These serums were made for each other! Utilizing potent Activated C, Clearly Corrective Dark Spot Solution and Powerful-Strength Line-Reducing Concentrate work together to keep skin smooth, refined and radiant.
Amazingly Alluring 'Creamy Eye Treatment with Avocado' & 'Ultra Facial Cream'
These beloved picks are as deeply nourishing as true love. Creamy Eye Treatment with Avocado provides eyes with a burst of hydration that keeps the eyes healthy while the Ultra Facial Cream keeps your skin soft and hydrated.
Let's spread the joy of self-love with a select few from Kiehl's and celebrate this season of love. You can pick your favorites at: www.kiehls.in