You are here
Celebrate Your Bond With A Kiehl's Gift Of Care This Rakshabandhan
Celebrate Your Bond With A Kiehl's Gift Of Care This Rakshabandhan 
Gift Options That Go Beyond Chocolates 
Rakshabandhan is a time to put aside daily squabbles and leg pulling, and truly appreciate the bond you have with your loved ones. Whether it is your siblings, cousins, friends who are family, or anyone else that plays a protective role in your life, this Rakshabandhan, pamper them with a gift of genuine care – skincare. Just go to your nearest Kiehl's store and customize a gift set at a very special price. If you're shopping online and shipping to a different city, Kiehl's presents a wide variety of gift sets to choose from! 
Power Duo Value Kit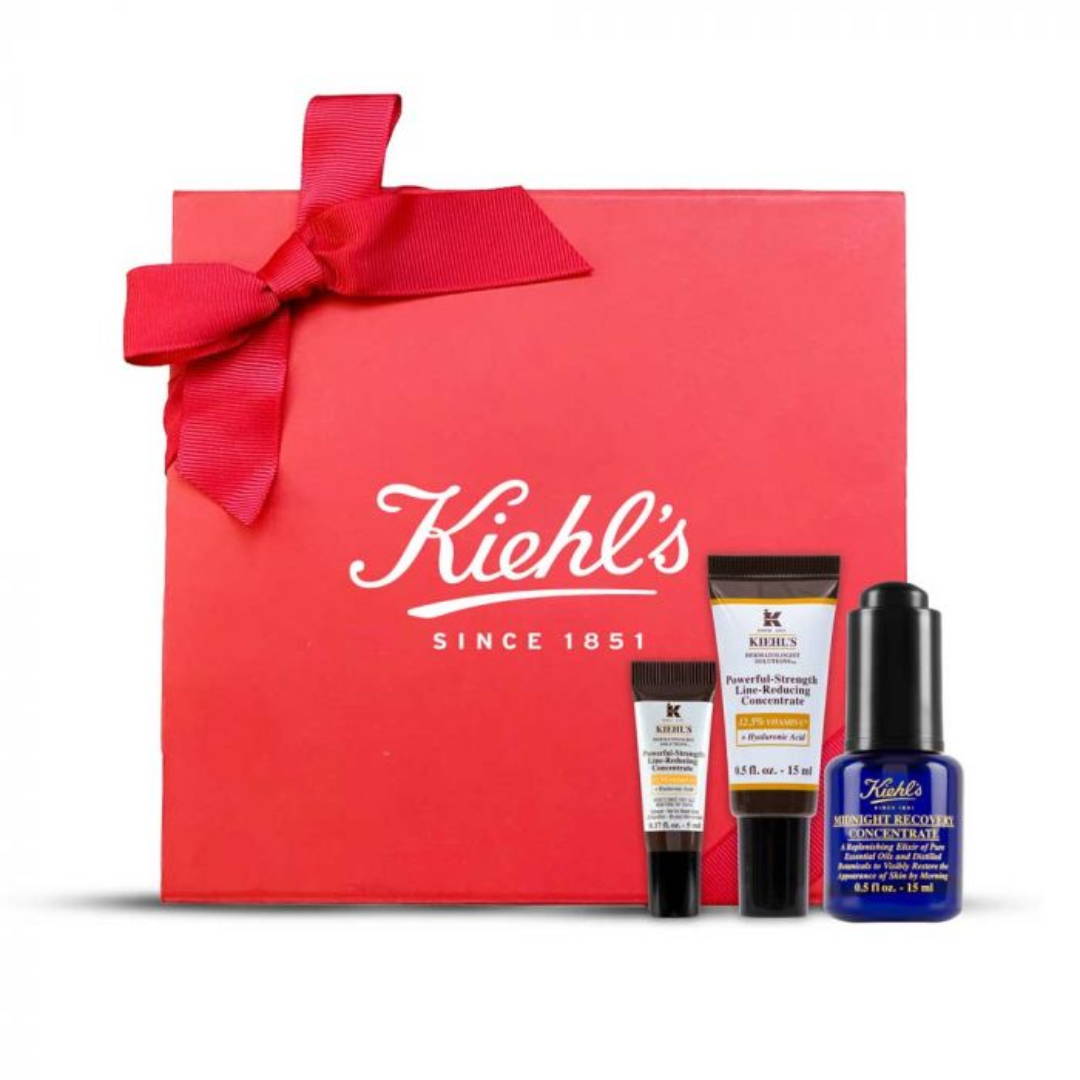 Much like you and your loved one make a power duo – so do these products. The Kiehl's Power Duo Value Kit comes with incredible products that can transform your skin. The Powerful Strength Line Reducing Concentrate (15ml and Deluxe Mini) is pure vitamin C skincare serum to boost radiance for healthy-looking skin. The Midnight Recovery Concentrate (15ml), a Kiehl's Bestseller, is formulated with a botanical blend of Lavender Essential Oil, Squalane and Evening Primrose Oil, and restores skin overnight for radiant, younger-looking skin by morning. 
Price – INR 3,900/- 
Product Link – https://kiehls.in/power-duo-kit.html 
Daily Protection Value Kit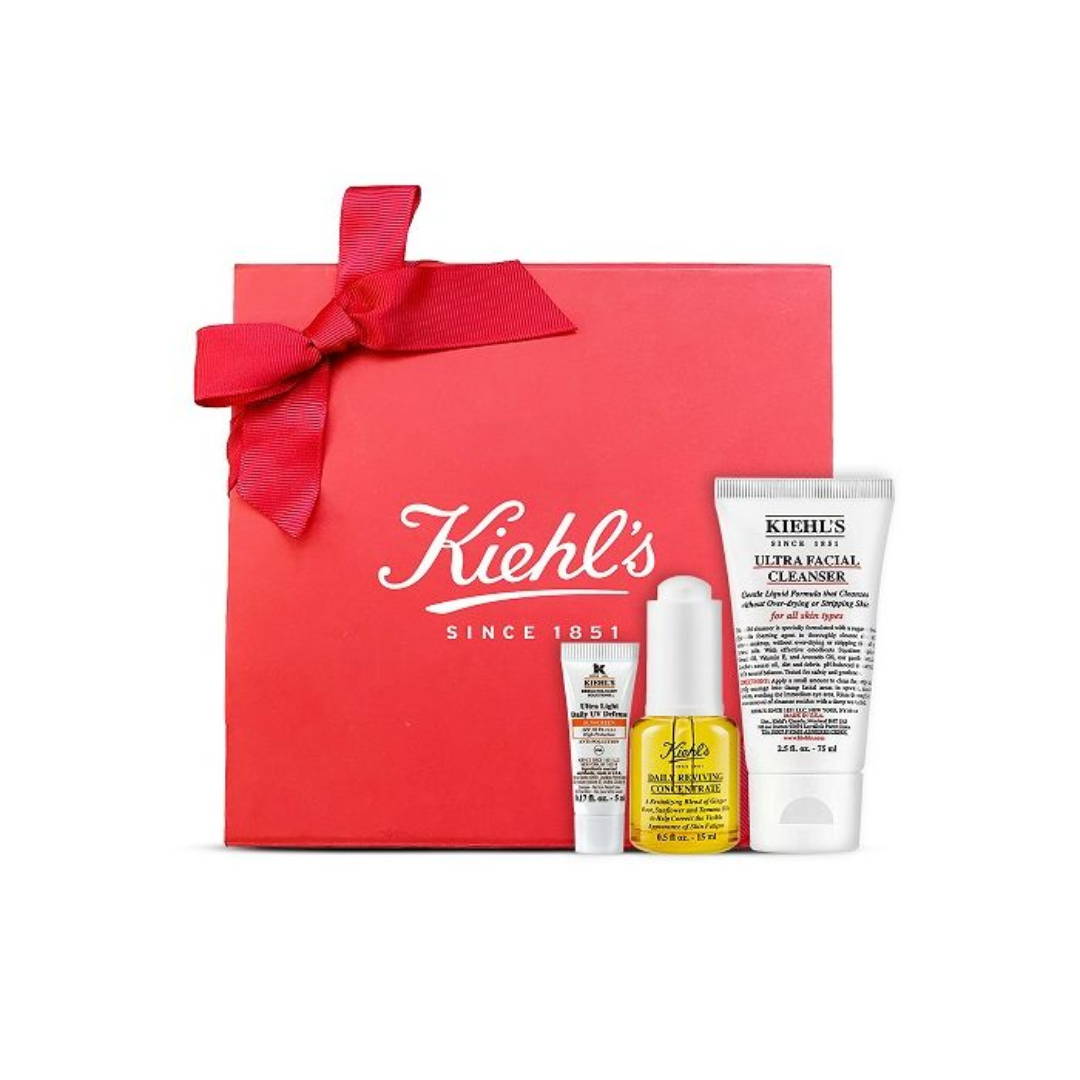 You protect your loved ones in small ways every day and these products do the same for your skin. The set comes with Kiehl's Ultra Facial Cleanser (75ml), a quick-lathering cleansing foam that thoroughly removes impurities without over-stripping the skin; Kiehl's Daily Reviving Concentrate (15ml) which revitalizes the skin to help correct the visible signs of fatigue for radiant, glowing skin; a deluxe sample of Kiehl's Ultra-Light Daily UV Defense Sunscreen.  
Price – INR 3,150/- 
Product Link – https://kiehls.in/daily-protection-kit.html 
Kiehl's For You, By You 
Each relationship is unique and so is your skin. Kiehl's presents to you the option to Create Your Own Gift Box! Packed in the signature red Kiehl's gift box, you can pick and choose the products that you'd like to fit your individual skin needs. Customize the box and surprise your sibling with a gift made specially for them! 
Choose upto 4 different products for your gift box. 
Price – Based on customization. 
Product Link – https://kiehls.in/createyourown 
Gift of Choice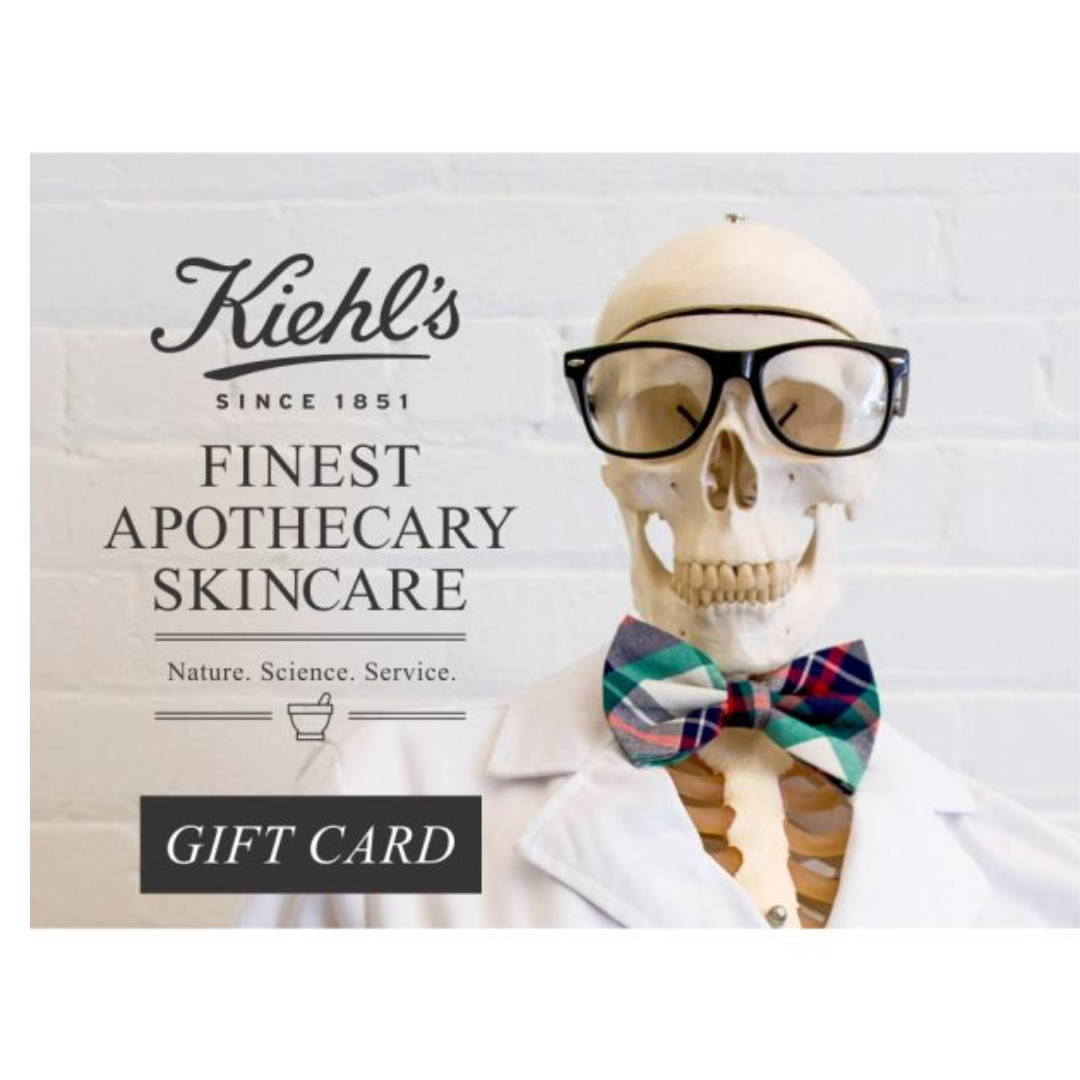 Wanna give the ultimate gift of Kiehl's skincare but don't know their skin type and concerns? Don't worry, we have an option for that too! Get your loved one a Kiehl's E-Gift Card and let them shop from a wide range of products by themselves. The product choice will be theirs but the credit of giving the best gift will be all yours! Sounds like a win-win situation. 
Price – INR 500 onwards. 
Product Link – https://kiehls.in/gift-card.html 
About Kiehl's 
Kiehl's extends to its consumers the finest skincare apothecary and at the same time ensure that all safety guidelines are met as the brand launches its E-Boutique to refill one's skincare digitally through its newly launched E-Boutique. The driving force of Kiehl's vision is the 'try before you buy' initiative. Allowing clients to try products before they purchase, this 92-year old initiative has won hearts and has led to loyal patronage over the years. Kiehl's journey from humble beginnings in 1851 as an old apothecary in New York's East Village neighbourhood to 250 stores around the world including 14 flagship stores in India is one which deserves attention and applause standing true to its commitment to provide unparalleled skincare, all Kiehl's stores promise unwavering customer service. Taking a cue from the success of Kiehl's stores across the world, it's no surprise that all Kiehl's customer representatives have the technical know-how to guide clients and leave no stone unturned to provide unmatchable service and expertise. Kiehl's was founded as an old-world apothecary in New York's East Village neighbourhood. Its unique, extensive background represents a blend of cosmetic, pharmaceutical, herbal, and medicinal knowledge developed and advanced through the generations. Kiehl's India is providing safe home delivery options, contactless delivery to its customers. The stores are all sanitized and safe for shopping purposes. Kiehl's provides gifting options for friends and family and has a great range of corporate and individual gifting option for celebrating occasions. 
Website Link: www.kiehls.in