You are here
Break the Monotony This Valentine's Day with These Unique Gifting Options
Break the Monotony This Valentine's Day with These Unique Gifting Options
Life has a lot of mediocre things in store for us but love doesn't need to be one of them. This Valentine's Day, discard the conventional and mundane and gift your beloved something really exciting and unique. We don't blame you if you're struggling to think of something fun, creative or a simple thoughtful gift after months of quarantining together.  
From new & innovative spins on V-Day favourites and re-imagined traditions & customs, we've rounded up some of the most amazing gifting varieties for you to take sour pick from. No matter who that special someone is for you, this collection will take into consideration the pickiest of wife to the most accommodating boyfriend at each and every price point. All these items have been curated keeping in mind not just the aesthetics but even to elevate the experiences of eating and drinking together or stepping out for beautiful date nights, making it a day to remember for life.
So, make your choice from these gift ideas that are sure to leave your valentine impressed:
1. Prerna's Handcrafted Ice-cream
Add a sweet touch to your dinner date night with healthy and wholesome ice creams. Prerna's Handcrafted Ice-creams are India's 1st certified gluten-free dairy ice cream brand. Its varieties are made with low fat cream, catering to different people having different tastes with a whole range of novel ice cream flavours such as Pure Coconut, Pure Litchi, Pure Mango, Pure Almond, and Pure Vanilla with assorted nuts & black raisins. It's not just a frozen dessert; every bite will surely tickle your taste buds and leave you asking for more. Prerna's Handcrafted Ice Cream is an artisanal ice cream that's been handcrafted to perfection and is full of heart and soul.
2. Escaro Royale
An elegant pair of shoes never go out of style. Gift that stylish man in your life a classic pair of dapper shoes, exquisitely handcrafted by Escaro Royale, a premium lifestyle luxury brand. Escaro Royale is a maker of highly well-crafted shoes, bags and accessories. Tech-driven fashion is a concept that Escaro has newly brought into the market – and the management has understood the nuances of the market solidly before we could see other brands enter the fray.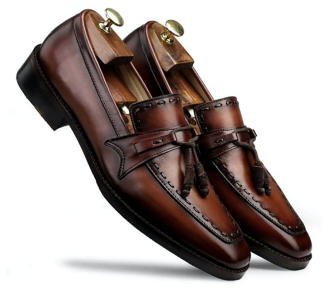 Escaro Royale DOMINATOR TASSEL PENNY
Escaro Royale ICEMAN CHELSEA BOOTS IN GREY
3. Groversons Paris Beauty
Valentine's week is all about love and excitement. From 7
th
 to 14
th
 of February, on the occasion of romance week, Groversons Paris Beauty, a premium lingerie brand, is introducing its international lingerie collection for Valentine's Day 2021. With a range of bras in hues of red, coral, maroon, peach, and more, this collection has been specially designed by foreign experts for the lovebirds. The fabric used in the products is a premium polyamide with an amalgamation of lace in the designs.
The luxury lingerie brand is also announcing Valentine's Sale from 5th February-15th February on its website and will be running a campaign titled "All you need is #LOVE&LINGERIE". Gift that free-spirited woman in your life a product made to fit her body and support her in all endeavours of life.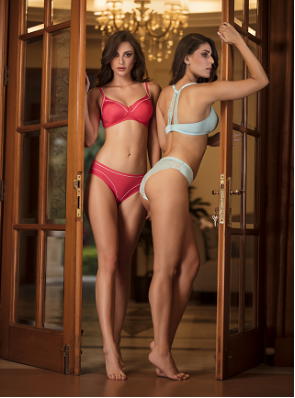 4. The Infused Kettle
A Darjeeling tea brand envisions to craft the most beautiful accessories for their patrons so that they can cherish their tea to the hilt, making it a wholesome experience for them. They have come up with Floral tea gift range which you can surprise your loved one with. With the current situation in mind, opt for some healthy gift hampers to ensure your loved one stays healthy, wealthy and wise. Celebrate this love season with the innovative floral variety which is made up of flowers like Hibiscus, Lily, Globe Amaranth, Chrysanthemum, Jasmine, and Osmanthus. The combination of flowers creates an interesting, aromatic blend packing in numerous health benefits such as enhance the immune system, promote a feeling of relaxation, keeping the heart healthy and skin glowing brightly. Choose health for your beloved this Valentine's day.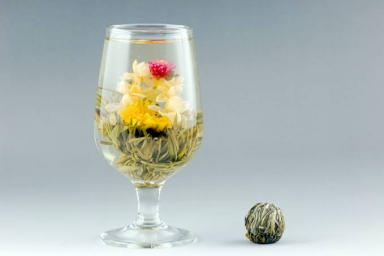 Floral Tea