You are here
A friendly guide: The secret to walking in heels
A friendly guide: The secret to walking in heels
From business meetings to night-outs, we often find ourselves needing to walk in heels all day. Heels have become a go-to shoe for years to offer that extra height to make you stand taller, more confident, and ready to get down to business. They make the legs look shapely and work well with all kinds of dresses as well as fashionable slacks and even jeans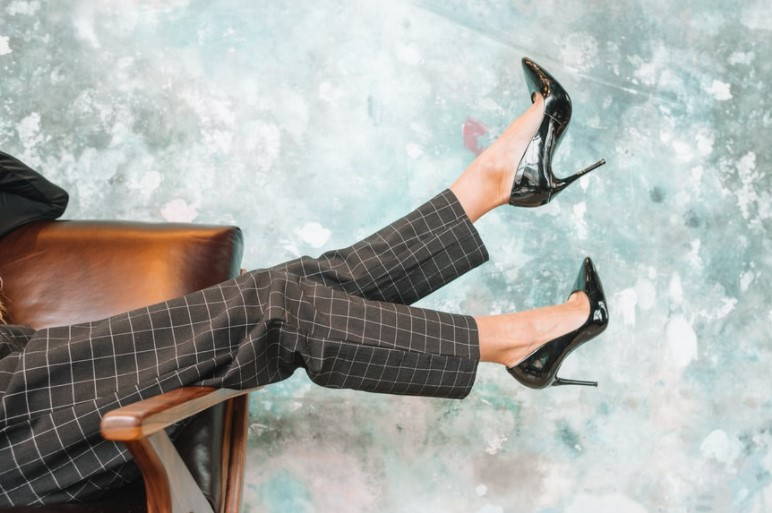 There is something special about having a beautiful pair of high heels in your shoe collection. Just because you have a sweet pair of heels in your closet doesn't mean you're ready to slip them on and head out. Unlike the rest of the shoes, learning to walk in heels without the occasional stumble can be a real challenge. Walking in heels, especially the wrong way can have one begging for a foot rub due to the pain sometimes associated with wearing them. Here are some of our top tips to help you to make your high heel experience more comfortable. So let's begin!  
Tip #1: Decide which type of heel works for you
There are as many kinds of heels as there are types of shoes but not all heels are designed to be worn by all. Keep style and comfort in mind when selecting which heel works for you. Consider the height and width of the heel to make sure it can easily be worn anytime and is a good choice to be worn in many terrains. If you have never worn heels, wedges or mules are a good point to start. La Medusa mules, by the famous Italian Brand Versace are particularly a favorite to many for that stylish balance.
Tip #2: Take smaller steps
You may need to develop a different walking style than you would use when wearing other shoes. Trying to walk quickly may look awkward and amateur, to say the least. It's best to take smaller steps that add more balance to the walk giving an air of confidence.
Tip #3: Walk heel to toe
Walking in heels is undoubtedly a technique. The easiest way to do this is to put your heel down first followed by your toe. This will make it look more natural as opposed to putting the whole foot at once.
Tip #4: Pick a height you are comfortable with
Assembling your dream heel collection is just like building a wardrobe. It will take time, as well as a bit of trial and error. Start with a smaller heel and once you have mastered the lower heel level then you can jump to those scrappy stilettos. Nevertheless, If you would rather keep things short and classy, there is never going to be a shortage of these shoes in the market.
Tip #5: Practice your walk at home
When it comes to heels, don't wait for the big day to give your chosen pair of heels a test run. Never buy a new pair of heels and wear them for an important event. Certain shoes may feel good on plush or carpeted surfaces in the shoe store but feel so different on concrete floors. You need to wear the shoes around the house a little bit. Practice your walk at home, going up and down the stairs. Find your balance and take note of any pinching before heading out.